Montage of Next Gen 25 Net Yaroze related articles
Title: Montage of Next Gen 25 Net Yaroze related articles Author: mgarcia Date: 2021-05-24 10:34 +0200 Tags: Images Comments: Open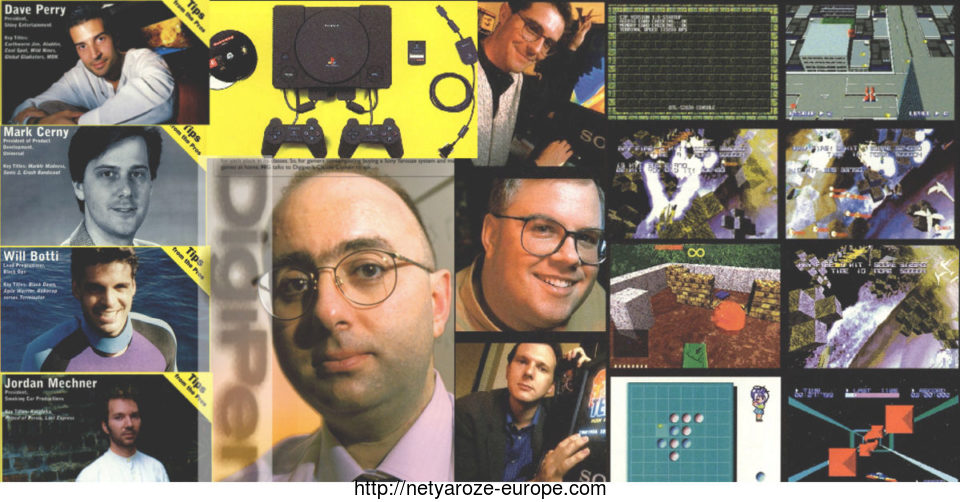 mgarcia:

2021-05-24 10:34 +0200

Center and first article:
Claude Comair - President of Digi-Pen.


Right down, and interviewed in second article:
Andrew House - SCEA VP of Marketing.
Bill Rehbock - SCEA VP of R&D.
Phil Harrison - SCEA VP of Third Party and R&D.


Pro tips from left down:
Dave Perry.
Mark Cerny.
Will Botti.
Jordan Mechner.

Two rows of Net Yaroze screens to the right.
---
Comments are open.