Title: Net Yaroze Europe - Download Information Author: mgarcia Date: 2020-01-6 3:38+1100 Tags: Images Comments: Closed
---
Download Information
| | |
| --- | --- |
| Your browser does not support the audio tag. | |
---
PLEASE NOTE
The CDROM images are NOT OFFICIAL PLAYSTATION PRODUCTS and cannot be played on retail PS1, PS2 or PS3 consoles.
We do not recommend any modification of hardware.
We recommend using a PlayStation emulator.
Magic Castle has never existed in physical form. Every time the members of Team Kaiga wanted to show the beta version they carried their Net Yaroze and a computer. All the required files were transferred from the PC to the console, so no CD containing the game was ever produced. Some pirates are selling overpriced bootlegs without our consent. They have downloaded and burned the disc image file available below and put a sticker on the CD-R. Bootlegs are banned on most auction sites and online shops, so if you have been deceived you can complain and request a refund.
Most CDROM images (and other things) are created, maintained and uploaded by qobol, the full archive is here: https://archive.org/details/@qbl
---
Magic Castle - Team KAIGA 1998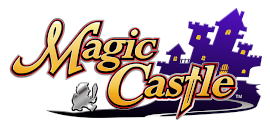 Unreleased PlayStation game developed with Net Yaroze.
Production started in 1997 and the project was cancelled in 1998.
See the interview with Magic Castle developers for more information.
"Magic Castle" is the property and copyright of TEAM KAIGA, All Rights Reserved.
Maintained by: qobol
Version 1
Development was resumed in 2020 and while still not complete, the game is fully playable.
At this point, the only missing features are the four player support and Japanese translation.
Version 2 (removed)
Version 3 (NEW)
Updated version featuring additional music, sound effects, bugfixes, new easter eggs and a secret ending.
Manual included. Four player support still not implemented.
---
Net Yaroze Compilation discs.
Discs are ordered, newest to oldest.
---
2023 - Net Yaroze - Game Jam 2022
By: qobol
Game Jam 2022 - November to December (extended to end of Jan).
SCEE PAL Region, 150M: CUE/BIN CDROM.
SCEA NTSC Region, 150M: CUE/BIN CDROM.
Entries submitted:
I.D. (Instant Death) - Top-down shooter by Noel Rojas Oliveras, 2023.
Yarmico - Retro shooter by gwald, 2022.
Yarmico 2 - Maze / platformer by gwald, 2023.
Bonus games:
---
2019 - Net Yaroze games and demos (mini)
By: qobol
---
2014 - Net Yaroze games and demos
By: qobol
---
2012 - Net Yaroze games and demos
By: qobol
---
2007 - 83-IN-1 Net Yaroze collection.
By: Michele Di Somma
A list of games and information regarding this disc can be seen here.
---
2003 - Net Yaroze games and demos
By: qobol
---
1998 - Official Member's Demo Disc [SLED-01340]
By: SCEE - Net Yaroze Europe
Patched by: brill
---

---